Welcome to First Presbyterian of Vicksburg
We're so excited that you are considering FPC as your new church home.
Our Mission
Our mission statement is, "To Know Christ and Make Him Know, We value the Lordship of Jesus Christ, Biblical teaching and preaching, prayer, fellowship, worship and relationships. Please take a few moment to review the information on this website. You will find that our ministries are varied and exciting. God has a plan for you, and we have a community for you. You are welcome here!.
Sunday Sermon
Call to Worship: 
Pastor:  This is the day the Lord has made!
People: Let us rejoice and be glad in it!
Pastor:  Praise the Lord!
People: May the Lord's name be praised! 
Opening Hymn: Come, Great God of All the Ages #5 
Prayer of Confession: Eternal and loving Father, You comfort, support, and encourage us. Your goodness and kindness go beyond our understanding. Your grace is richer and deeper than we can begin to comprehend. And yet, despite Your gracious love and faithful care, we have sought to go our own way and to trust our own resources. We choose our plans over Your will. Our pride, self-reliance, and self-centeredness lead us astray. We confess we are sinners in need of forgiveness. We are flawed, broken people in need of mercy. Through the person and work of Jesus Christ, forgive us for all the times we have failed You. Cleanse our hearts, and make them fresh and new. Renew our minds for Your Kingdom's sake. Empower us to be Your Son's disciples for His glory. We pray through Jesus Christ our Lord, in the power of the Holy Spirit…(silent confession)
Affirmation of Faith: Westminster Larger Catechism Q.75
Q. What is sanctification?
A. Sanctification is a work of God's grace by which those whom God has chosen to be holy before the foundation of the world are in time, through the powerful operation of his Spirit applying the death and resurrection of Christ to them, are renewed in their whole person after the image of God. The seeds of repentance that leads to life and all the other saving graces are put into their hearts, and those graces are stirred up, increased, and strengthened, so that they more and more die to sin, and rise to newness of life. 
Text:  Ephesians 5:1-2 
Message: Be Imitators of Christ
Closing Hymn: Lord, I Want to Be a Christian #507
Continuing Prayer Ministry
OUR CONTINUING PRAYER MINISTRY for January lifts up the names of these within our congregational family, giving thanks to God and asking for His blessings to fill their lives:
November 6– Diane Bost; Drew and Jenny Bottemiller; Suzanne Braddock
November 13– Greg, Lynn, Jacon, and Annabeth Breeden; David, Allison, Andrew, and Matthew Brewer; Tony Brogdon
November 20- Neil and Rebecca Brooks; Ronnie, Amy, Joshua and Parker Brown; Tim, Le, Bash, Ben and Anna Ware Brown
November 27- Eddie, Megan, Addie Shaw, Ruth Anne,
Welcome
No matter who you are, where you are from, where you are in your personal faith journey or past church experience, you are welcome and wanted at First Presbyterian Church.
God is good, all the time!
Pastor Tim
FPC Youth
Youth Small Group Bible study will 
begin again this  Wednesday night in the youth room. 
Dinner at 5  –  Bible Study at 6.
 " Becoming  Who We  Were Made to Be"   
Jason Moody and Geni Fulcher  will lead the study.
 Call Geni Fulcher 601-454-6071 or questions.
Downtown Youth Gathering Fall Dates
2022 Downtown Youth Gathering will continue to meet from 5pm-7pm at Crawford Street, on the 2nd Sunday of the month. Contact Lee Ann Whitley for any question you may have at (601) 415-4352. 
November 13th
December 11th
Youth Sunday School Staring September 4 in the basement! We meet at 9:30am for Sunday School. We will study The Essentials of the Faith by RC Sproul.
Volunteer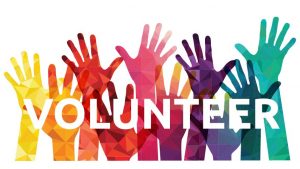 We can always use more help. If you are interested in helping with any of our children's programs (either regularly or as a substitute), please get in touch with Desi Goodson or Beth Hall.
Wonderful Wednesday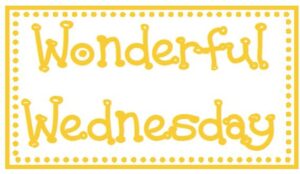 Sarah Johnson will be leading a group study on God the Holy Spirit as it is understood in the Reformed tradition. This group will meet in the church library at 6:00 pm.
Blake Teller and Todd Boolos will be leading a small group Bible study that meets at their homes at 6:00 pm. For more information please contact Blake or Todd.
Mike Davis will be teaching a class on Esther. "The story of Esther features dramatic elements centering in human interactions: love, hate, humility, pride and arrogance, plotting and scheming, threats of genocide and more. Although the Almighty is not directly mentioned in this book, His working through these elements to accomplish a marvelous deliverance is clear and encouraging." The class meets at 4:00 pm at the church.
Wonderful Wednesdays begin on September 14th. We will be continuing our Children's program for those children from Kindergarten (5yr old) through 6th grade. A nursery will be provided for younger children with parents attending an adult small group
Welcome Desi Goodson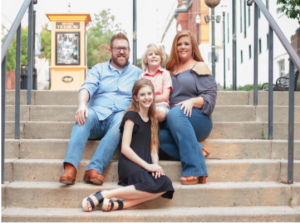 Welcome Desi Goodson! Desi Goodson, Children's Ministry Coordinator Desi loves all things "kids." She has been teaching children in the local church since high school. She began serving in a church staff while studying at Delta State University. Desi received her Bachelor of Music Education degree from DSU and later her Master of Educational Leadership from Mississippi College. Desi married her high school sweetheart, and Worship Pastor at First Baptist Florence, Tim Goodson. Together they have two children, Paislee and Andy. In addition to serving at First Presbyterian, Desi is the Music Teacher at Redwood Elementary School. In her spare time Desi enjoys singing as a duo with her husband, reading biographies, studying WWII History, doing anything artsy, and watching New Orleans Saints Football!
Children's Ministry News
Join us for an exciting kick-off to Sunday school, each Sunday morning! We meet in Mansel Hall at 9:30 (Pk-6th Grade) for the first few minutes of Sunday School. During this time we sing, learn our monthly catechisms, and pray together. Mrs. Desi escorts students to regular Sunday school classes by 9:45.
ADOPT – A– BIBLE BUDDY PET
Our children have adopted a pet to read their Bible to, at home each week. All kids should be reading through the book of Genesis with their adopted "Bible Buddy." If your child still needs to adopt a pet, join us on Wednesday evening and Mrs. Desi will give them a "buddy."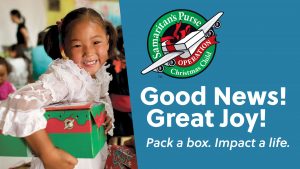 OPERATION CHRISTMAS CHILD
On November 16th, our children will put together our Operation Christmas Child shoeboxes and walk them down to First Baptist Church at a later date. Watch the bulletin for further information on the delivery date to First Baptist.
Presbyterian Women
Wonderful Wednesdays Join us on Wednesday evenings for Kid's Bible Study. K-6th graders are going through the Bible chronologically. Right now we are studying the book of Genesis! Come join us for games, crafts, and Bible Study!
Fantastic Friday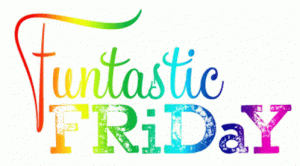 Our First Fantastic Friday ! Fun &Fellowship !   Looking forward to more!