Welcome to First Presbyterian of Vicksburg
We're so excited that you are considering FPC as your new church home.
Our Mission
Our mission statement is, "To Know Christ and Make Him Know, We value the Lordship of Jesus Christ, Biblical teaching and preaching, prayer, fellowship, worship and relationships. Please take a few moment to review the information on this website. You will find that our ministries are varied and exciting. God has a plan for you, and we have a community for you. You are welcome here!.
Continuing Prayer Ministry
OUR CONTINUING PRAYER MINISTRY for January lifts up the names of these within our congregational family, giving thanks to God and asking for His blessings to fill their lives:
February 5- Earl and Gwen Edris; Josh, Katie, Cade, and Evella Fairley; and Matt and Mary Jane Fant and Elizabeth and William Wooten
February 12- Dot Fenwick; Johnny and Tondia Ferracci; and Neil, Katie, Frances and Cash Ferrell
February 19- Chris, Sally, Ridley, Bergeron, and Michael Fink; Madge, Merit, Jeremy, Anna Catherine, and Meghan Finney
February 26- Jef and Cathy Freeman; Bill, Geni, Adam, and Ansley Fulcher; and Mac and Peggy Fulghum
Wonderful Wednesday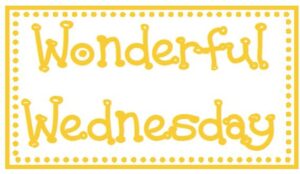 Sarah Johnson will be leading a group study on God the Holy Spirit as it is understood in the Reformed tradition. This group will meet in the church library at 6:00 pm.
Blake Teller and Todd Boolos will be leading a small group Bible study that meets at their homes at 6:00 pm. For more information please contact Blake or Todd.
Mike Davis will be teaching a class on Esther. "The story of Esther features dramatic elements centering in human interactions: love, hate, humility, pride and arrogance, plotting and scheming, threats of genocide and more. Although the Almighty is not directly mentioned in this book, His working through these elements to accomplish a marvelous deliverance is clear and encouraging." The class meets at 4:00 pm at the church.
Wonderful Wednesdays begin on September 14th. We will be continuing our Children's program for those children from Kindergarten (5yr old) through 6th grade. A nursery will be provided for younger children with parents attending an adult small group
Meals on Wheels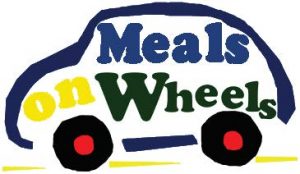 MEALS ON WHEELS are currently serving 112 people. We are needing seven more people to make casseroles. It would only be twice a year. If you are interested in serving in this mission. PLEASE contact Beth Hall @ 601-630-6314 or Cindy McClung @ 601-529-2017.
Meals on Wheels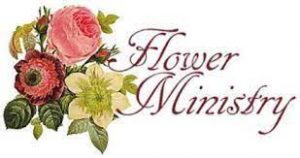 The Flower Ministry is looking for volunteers who would like to assist in taking the altar flower arrangements apart, making smaller arrangements from them, and delivering them to the sick and shutins. There are openings for the 4th Sunday of the month ( possibility of 12 times a year) and the 5th Sunday (5x a year), or any random Sunday of any month.
Welcome
No matter who you are, where you are from, where you are in your personal faith journey or past church experience, you are welcome and wanted at First Presbyterian Church.
God is good, all the time!
Pastor Tim
FPC Youth
SOUPER BOWL OF CARING will be Sunday, February 12. Sign-up sheets to provide soup, desserts, and other items are on the table in Ward Hall. FPCV Youth will serve soup with the support of the Diaconate. Each bowl will cost $1.00. Proceeds will benefit Meals on Wheels. To tackle food insecurity in our community, our congregation is encouraged to donate canned goods to the Storehouse Community Food Pantry. Canned goods will be collected in Ward Hall until Sunday, February 12.
FPC Youth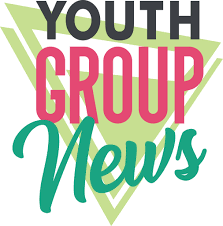 On Wednesday night from 6-7pm, we have an informal gathering in the Teen Room. Recently we have been opening God's word and seeing how He shows His plan to us, lead by Jason Mooney and Geni Fulcher.
Join us in Sunday School at 9:30 on Sunday mornings. Will Montgomery will beach teaching the Jr. High & High school students.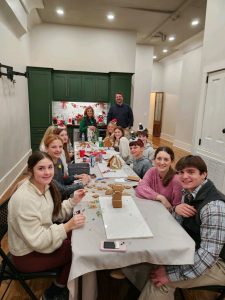 Volunteer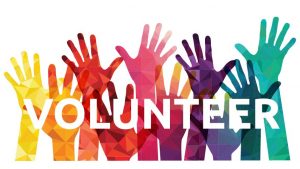 We can always use more help. If you are interested in helping with any of our children's programs (either regularly or as a substitute), please get in touch with Desi Goodson or Beth Hall.
Women's Retreat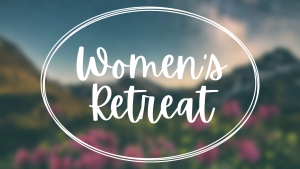 Women's Retreat at Tara Wildlife will be March 3-5(Friday evening—Sunday morning). Marni Mckenzie will be the special speaker for this event. Marni McKenzie is the author of numerous Explorers Bible Study curriculums and videos for both adults and teens. She is a very captivating speaker
Children's Ministry News
SUNDAY MORNING LIVE! Join us for an exciting kick-off to Sunday school, each Sunday morning! We meet in Mansel Hall at 9:30 (Pk-6th Grade) for the first few minutes of Sunday School. During this time we sing, learn our monthly catechisms, and pray together. Mrs. Desi escorts students to regular Sunday school classes by 9:45.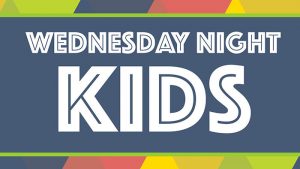 Join us on Wednesday evenings following the school calendar for Kid's Bible Study. K-6th graders are going through the Bible chronologically. Right now we are studying the book of Genesis! Come join us for games, crafts, and Bible Study!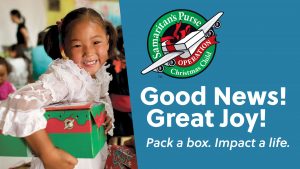 Operation Christmas Child We will begin collecting items each month for 2023 Operation Christmas Child Shoeboxes. This month we will be collecting toothbrushes. Please place these items in the box in Ward Hall.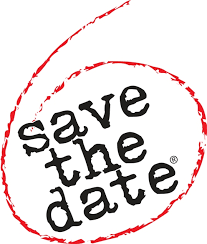 Save The Date! VBS is June 5-9, 2023! Mark your calendars! More information coming soon!
Address Update

With a new year a head , the church office would like to start the new year with updated information. If you have moved or changed phone numbers and email address, please email [email protected] where we can start off 2023 with a bang!
Welcome Desi Goodson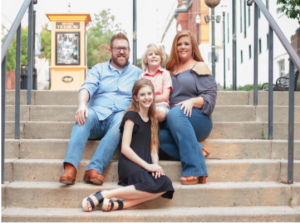 Welcome Desi Goodson! Desi Goodson, Children's Ministry Coordinator Desi loves all things "kids." She has been teaching children in the local church since high school. She began serving in a church staff while studying at Delta State University. Desi received her Bachelor of Music Education degree from DSU and later her Master of Educational Leadership from Mississippi College. Desi married her high school sweetheart, and Worship Pastor at First Baptist Florence, Tim Goodson. Together they have two children, Paislee and Andy. In addition to serving at First Presbyterian, Desi is the Music Teacher at Redwood Elementary School. In her spare time Desi enjoys singing as a duo with her husband, reading biographies, studying WWII History, doing anything artsy, and watching New Orleans Saints Football!
Fantastic Friday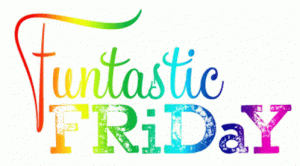 Our First Fantastic Friday ! Fun &Fellowship !   Looking forward to more!