Welcome to First Presbyterian of Vicksburg
We're so excited that you are considering FPC as your new church home.
Our Mission
Our mission statement is, "To Know Christ and Make Him Know, We value the Lordship of Jesus Christ, Biblical teaching and preaching, prayer, fellowship, worship and relationships. Please take a few moment to review the information on this website. You will find that our ministries are varied and exciting. God has a plan for you, and we have a community for you. You are welcome here!.
Continuing Prayer Ministry
OUR CONTINUING PRAYER MINISTRY for January lifts up the names of these within our congregational family, giving thanks to God and asking for His blessings to fill their lives:
September 3—Sharon Penley; Fred and Laura Kay Peyton; and Chris Porter
September 10—Ken Quackenbush; Jerry and Dotti Rankin; and Taylor Ransone 
September 17—Mary Reed; Bryan, Penny, Hannah and Matthew Register; and Mickey and Nancy Robertson
September 24—Bill Robinson; Tim and Leslie Rodgers; and Paul, Lauren and Rosalie Rohrer
FPC Summer Retreat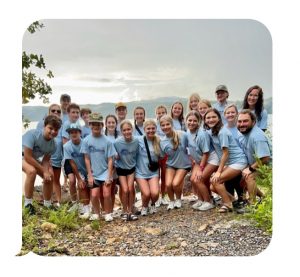 Address Update

With a new year a head , the church office would like to start the new year with updated information. If you have moved or changed phone numbers and email address, please email [email protected] where we can start off 2023 with a bang!
Welcome
No matter who you are, where you are from, where you are in your personal faith journey or past church experience, you are welcome and wanted at First Presbyterian Church.
God is good, all the time!
Pastor Tim
FPC Youth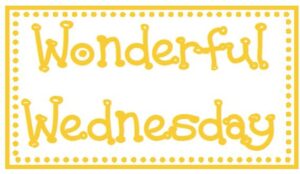 Wonderful Wednesday's will resume on August 23rd. Dinner will be served at 5:00 pm and fellowship/Bible study will run from 6:00-7:00. All youth are encouraged and welcomed to attend.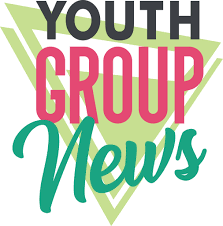 Sunday School
Youth Sunday School On August 20, 2023, the youth will begin a survey of the New Testament led by Jason and Elizabeth Mooney and Geni Fulcher. All parents are encouraged to avail your youth of this wonderful opportunity to engage in corporate study of God's Word. We ask all parents for your fervent prayers over this vital ministry of our church as we serve and strive together as one body, unified by the Holy Spirit and resting in the sovereign grace of our Lord and Savior Jesus Christ.
Choir Interns
First Presbyterian Choir Interns Choir Interns will begin their Fall semester on Wednesday, August 23, 4:30-5:15 PM. Children in Grades 1-6 are welcome to attend. Our mission is to develop musical skills to use in our worship service. We learn that worship is for God, and our sessions focus on worship music in many different styles with activities that build skills in diction, singing, rhythm instruments, bells, basic music reading, and working as a group. We open each session with a devotion. This fall we will be using the Growing in Grace music curriculum with the theme of "The Beatitudes" based on Matthew 5:3-10. A few anthem titles are Give Me a BE-Attitude, Spread a Little Kindness, Walk Humbly, We Gather Here in Grateful Praise, and Shepherds Watch. Hymns include Open My Eyes, Rejoice, Ye Pure in Heart, and Silent Night. We encourage regular attendance since we will be presenting several anthems during fall worship services. Please send Barbara (601 629-8026) a text with your child's name and grade so folders can be prepared. Reminders and info will be sent via text. Supper follows Choir Interns (make reservations via church genius site) and Children's activities continue until 7:00PM. Please enter at the handicap entrance next to the sanctuary since we will begin in the chapel.
Church Directory
Last call! Please sign up or submit information for the online directory by August 28, 2023. A Printed directory will be available in September. Log on to https://fpcvicksburg.ctrn.co look at the bottom of the page to create a new account and follow the instructions. Each member of your family will have to register individually You can send photos and fill in your information. Once we have all members signed in we will be able to print our directory. Please contact Geni Fulcher if you have any questions or need help setting up an account.
Children's Ministry News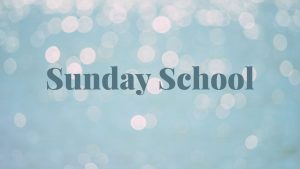 Sunday School:
Pre-K4 through 6th grade are presently in the New Testament learning about the miracles of Jesus as the continue their study of the Bible using "The Gospel Project" curriculum. We are so thankful that Laurie Malik, Betty Kamman, Dennis Coulter, Randy Sherard, Gareth Lampkin, Phyllis Gebhart and Charolett Hayes will all be returning to teach. Carmen Jabour and Fred Newcomb have finally graduated from the 5th & 6 th grade; although we are sad to see them go, we are excited for them as they begin teaching the new adult class "God's Nation" (we hope they leave the hot chocolate with us).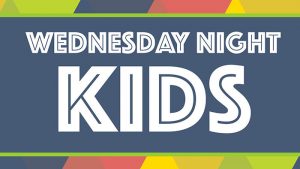 Wednesday Nights: Choir Interns (1st– 6 grade) meet at 4:30. They are using the "Growing in Grace" curriculum which concentrates on the Beatitudes. They will be blessing the congregation with the songs they have learned during a few of our worship services. At 6:00 (after Wonderful Wednesday dinner and some fun & games), Ms. Desi will continue leading the K through 6th graders through the Old Testament beginning this semester with Exodus. They will also be memorizing the Apostle's Creed, The Lord's Prayer, and the first 20 questions of the Westminster Shorter Catechism. Since they conquered memorizing the books of the Old Testament last year, they will now begin memorizing the books of the New Testament.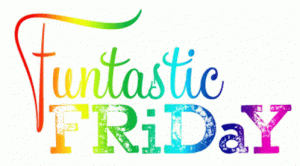 Fantastic Friday:
Since last year's event was so much fun, Ms. Desi is planning another Fantastic Friday this year. The date will be announced soon.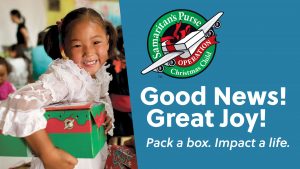 Operation Christmas Child:
We are continuing to collect items for Operation Christmas Child boxes. This month we are collecting small toys and games. (You are always free to pack your own boxes, but the children do love to pack them on a couple of Wednesday nights before taking them to First Baptist Church for delivery. (National collection Week for Operation Christmas Child is Nov. 13 – 20.) Please remember that the following items are not allowed: food/candy, toothpaste, liquids or lotions, war related items such as toy guns, knives or military figures, seeds, breakable items, aerosol cans, and used/damaged items.