Welcome to First Presbyterian of Vicksburg
We're so excited that you are considering FPC as your new church home.
No matter who you are, where you are from, where you are in your personal faith journey or past church experience, you are welcome and wanted at First Presbyterian Church.
God is good, all the time!
Pastor Tim
Our mission statement is, "To Know Christ and Make Him Know, We value the Lordship of Jesus Christ, Biblical teaching and preaching, prayer, fellowship, worship and relationships. Please take a few moment to review the information on this website. You will find that our ministries are varied and exciting. God has a plan for you, and we have a community for you. You are welcome here!
Listen Live On Sunday
Sunday Podcast options for you:
Option 1 Listen to Live Podcast at 10:30 a.m.
*Step 1: Download the Podbean Podcast app from Apple App Store or Google Play.
*Step 2: At 10:30 a.m. go to this link:  https://www.podbean.com/lsi/FPC%2BMedia/s-g9WL2Tk8uG0.
Option 2: Wait until after 12 noon (Live Podcast will take around 20 minutes to publish) and listen from our website:
https://www.fpcvicksburg.org/  or on ITunes, Spotify or Podcast channel.
Sunday Service Sign Up
Clink on the link
Click Sign Up Now
Register all members of your family that will be attending
Enter Name and email address
Click Sign Up Now and you should receive confirmation
Registration is on a first come, first serve basis
Once the reservation quota is filled, no more reservations will be accepted
This will be our procedure until guidelines change or until further notice. Please call the church office if you have any questions.
Children's Ministry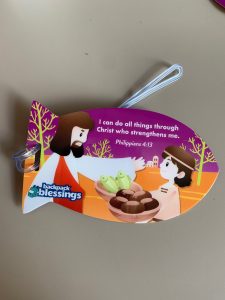 Diane Liddel plans to have Blessing of the Book Bags. She has sent out art and information about it to parents.  Also, beginning in August, we will be having Zoom sessions with some puppets! Watch for dates and times!
Happy Birthday Bob Cunny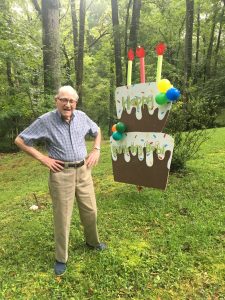 Happy Birthday Bob Cunny! What a blessing your are to our church Family!
News & Announcements
*This Sunday we will hold a congregational meeting to vote on the slate officered presented.There must me a quorum present – which is 10% of our members. Your prayers, participation and vote a vital.
Nominated for office of Elders : Kelle Barfield,Jim Chaney,Geni Fulcher and Beth Hall
Nominated for the office of Deacon : Peggy Gouras, Cindy Martinez,Schuyler Oaks and Betty Kammon*It's that time of year again!
Students are heading off to college or continuing commitments as military personnel. Our church has a ministry to stay in touch with these individuals when they're away from home. If you would like to include your young person in this ministry, please send the following information to Janean Shirley at [email protected].
Student's Name:
College/University/Branch of Service:
Mailing Address:
Email Address:
Birthday:
*Are you looking for a way to serve at First Presbyterian Church? Well, do we have an opportunity for you! You can be a part of FPC's ministry that reaches out to our college students and military personnel. Here is a summary of what we would ask you to do to participate in this ministry:
1. Pray for your young adult(s).
2. Send text messages or make a phone call to let them know they are being thought about and prayed for–sharing a special scripture is great.
3. Send cards or notes to let them know they are being thought about and prayed for.
4. Remember birthdays and holidays–gift cards or goodies from home are great for these occasions!
If you are interested in helping with this ministry, please contact Janean Shirley at 601-630-7858 (phone or text) or [email protected]