Welcome to First Presbyterian of Vicksburg
We're so excited that you are considering FPC as your new church home.
Our Mission
Our mission statement is, "To Know Christ and Make Him Know, We value the Lordship of Jesus Christ, Biblical teaching and preaching, prayer, fellowship, worship and relationships. Please take a few moment to review the information on this website. You will find that our ministries are varied and exciting. God has a plan for you, and we have a community for you. You are welcome here!.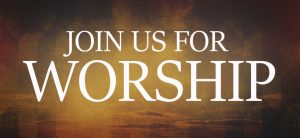 Call To Worship: 6/26/22
Leader: Praise the Lord!
People: Praise the Lord all over heaven;
Leader: Praise God all over the earth!
People: Praise the Lord, all you angels!
Leader: Let every creature everywhere praise the Lord!
People: For the Lord our God has given us a Savior!
Leader: We have received the amazing gifts,
People: Of love and life and joy forevermore!  Amen!
Opening Hymn: All Creatures of Our God and King #307
Prayer of Confession: Lord of life, Your promise is to raise us up into a new way of life, and yet we live each day as though that were not possible.  We satisfy ourselves with the scraps of this earth, turning away from the riches of heaven.  Lord, forgive our failure to believe in Your sure promises. Breathe in us Your life giving Spirit, so that we may be filled with Your presence and power. Draw us close, by grace, through faith and Your redeeming love. In the name of Jesus we pray… (silent confession)
Affirmation of Faith: The Westminster Larger Catechism Q.73
Leader: How does faith justify a sinner in the sight of God?
People: Faith justifies a sinner in the sight of God only as a tool by which the sinner receives Christ and puts Christ's righteousness into effect,1 not because of any other grace that accompanies faith and not because of any good works that result from faith.2 Nor is it the case that the grace of faith or any action springing from it is imputed to the sinner for his justification.
Text: Ephesians 2:6-10
Message: Seated with Christ
Closing Hymn: Blessed Assurance, Jesus Is Mine #619
Welcome
No matter who you are, where you are from, where you are in your personal faith journey or past church experience, you are welcome and wanted at First Presbyterian Church.
God is good, all the time!
Pastor Tim
FPC Youth

Fusion is on summer break! We will resume in the Fall. For the summer months as a youth group, we will continue to meet for special events and summer trips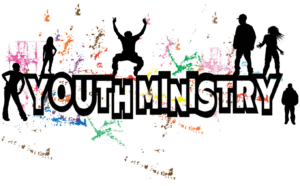 It's time to sign up and commit! The deadline to sign up for our trips this year is Friday, May 13th. Serve Baton Rouge July 11th – July 16th At Serve Baton Rouge, we're more than a mission trip destination! Our greatest desire is to help the helpers do more, and we do this by bringing in volunteers to our area's service organizations. This leads to more helping hands, more people served, and a bigger difference made. We will spend half the day leading a sports camp in the morning, while in the afternoons serving the community in a variety of ways. The Great Escape Twin Lakes July 25th – July 30th Swimming, canoeing, kayaking, archery, and on occasion, horseback riding are just a few of the things Twin Lakes offers. Twin Lakes also has a full ropes course and climbing wall! Churches are split into teams and compete through recreational activities all week. Because our activities are a predominant source of fun, our worship and program style is a little simpler than other camps, which allows for students and leaders to really build stronger relationships with Christ first and then each other as they go deeper into their faith. TGE Twin Lakes really feels like you are at summer camp.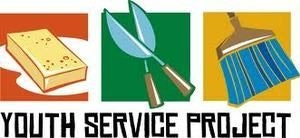 SOS
June 19 – 24 SOS is open to all youth who have completed the 7th grade. The cost of SOS is $50.00 per youth. This includes a T-shirt, meals, lodging, and more fun than imaginable in only one week. SOS will begin Sunday night at 6:00 p.m. with a Covered Dish Supper for youth, parents and volunteers at Crawford Street UMC. Our Commissioning Service will be in the Sanctuary at 7:00 p.m. Youth will begin moving into Wesley Hall at Crawford Street UMC at 5:00 p.m. The typical day will begin with breakfast at 7:30 AM, depart for the worksites by 8:30 and return to the church by 5:00 PM. Evening activities conclude with Quiet/ Prayer time ending at 11:00 PM at the latest with bedtime immediately afterwards. Please contact Josh if you are interested in attending!
Children's Ministry News
SUNDAY SCHOOL TEACHERS What an amazing group of dedicated and loving Sunday School teachers who nurture our youngest saints faithfully every Sunday morning! Laurie Malik, Randy Sherard, Betty Kamman, Charlotte Hayes, Phyliss Gebhart, Sally McClean, Mary Sullivan, Dennis Coulter, Carmen Jabour and Fred Newcomb! Thanks to each of them for their willingness to share the Gospel with our children.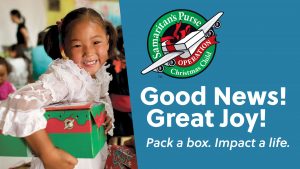 OPERATION CHRISMAS CHILD Our monthly collection for June is stuffed animals for kids! We will focus on one item per month! Thanks for supporting this ministry!
.
Continuing Prayer Ministry
OUR CONTINUING PRAYER MINISTRY for January lifts up the names of these within our congregational family, giving thanks to God and asking for His blessings to fill their lives:
*June 5— Mickey And Nancy Robertson Bill Robinson Tim and Leslie Rodgers
*June 12— Paul, Lauren, and Rosalie Rohrer Greg and Jessica Ruff Aileen Russell
* June 19—Rob, Leslie, Reeves, and Everett Sadler Al and Brenda Sellers Randy and Ann Sherard
*June 26— Jon and Sandra Shingler Fred and Janean Shirley Dennis Smith
2022 Confirmation Class
THE FPC 2022 CONFIRMATION CLASS Congratulations! Sunday, April 24, 2022 was a beautiful day of commitment, celebration and joy. Your FPC family hopes nothing but the best for you as you continue your spiritual journey. God bless you. Grant Mason Gattle Frances Kathryn Ferrell Audrey Grace Newman Adelyn Marie Lyons Meghan Aubrey Finney