YOUTH EDUCATION AND ACTIVITIES
SUNDAY SCHOOL
Each Sunday grades 7-12 gather downstairs in the game room where they review their Sunday School curriculum. This includes discussion questions, scripture, videos, and games/activities.
Fusion
Monday nights, in the Large Meeting Room at the YMCA on Clay St from 7:15pm – 8:15pm. We will join Crawford Street UMC, Holy Trinity, and Westminster Presbyterian Church for a meal, some games, fellowship, praise, prayer and an inspiring message. Thomas Callen will be leading worship each Monday night. All Junior and Senior High students are welcome and encouraged to bring friends!
SUMMER YOUTH TRIPS
The summer are a very busy time for our youth group. We kickoff the summer with a mystery trip, departing for some great fun at an unknown location for a short weekend. Ask anyone who has ever been and they will tell you of the awesome adventures we have. Every year is a different location, with great activities. Annually, the junior high students participate in The Great Escape for a week of praise and summer camp fun. Additionally, our senior highs have the opportunity to hike The Rock along the Ute Trails in Colorado every couple of years.
YOUTH MISSIONS
Our Youth Group regularly participates in mission work, both locally and internationally. Annually, they participate in a community wide, week long mission called Service Over Self (S.O.S.) where they stay at a nearby church campus for a week with many of the other local youth groups to serve our community for a week. Our youth group has also participated in Rivers of the World missions, along with mission work in the Dominican, Mexico, the Congo, and the Amazon. Additionally, many of our students move on to volunteer and serve on various work crews for different ministries like The Great Escape, Fun in the Son, Son of Servant and many more.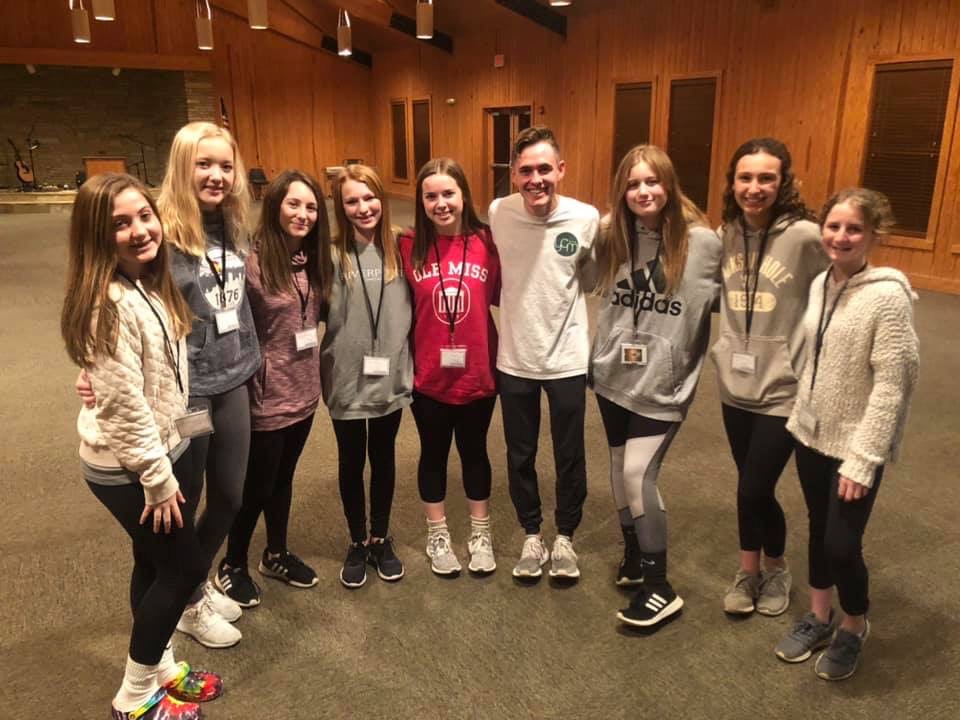 Youth Summer Trips
Middle School Mission Trip
Who: Rising 7th graders- rising 9th graders
Date: May 31-June 5th
Where: New Orleans, La
Info: www.tccno.org/missiontrips
Cost: $200
High School Beach Trip
Who: Rising 9th graders- rising 12th graders
Date: June 29th-July 3rd
Where: Panama City Beach, FL
Info: www.rym.org/hsf11
Cost: $435
The Great Escape for All
Who: Rising 6th graders- rising 12th graders
Date: July 27th – August 1st
Where: Florence, MS
Info: www.ycmhome.org/events/
Cost: $150
Youth News
Sunday School: We are working on shaping our Worldviews. We are going to be wrestling and answering questions such as; Does God belong in the public arena of politics, business, law, and education? Or is religion a private matter only personally comforting but publicly irrelevant? Our students are excited to begin to explore and answer these questions and much more!