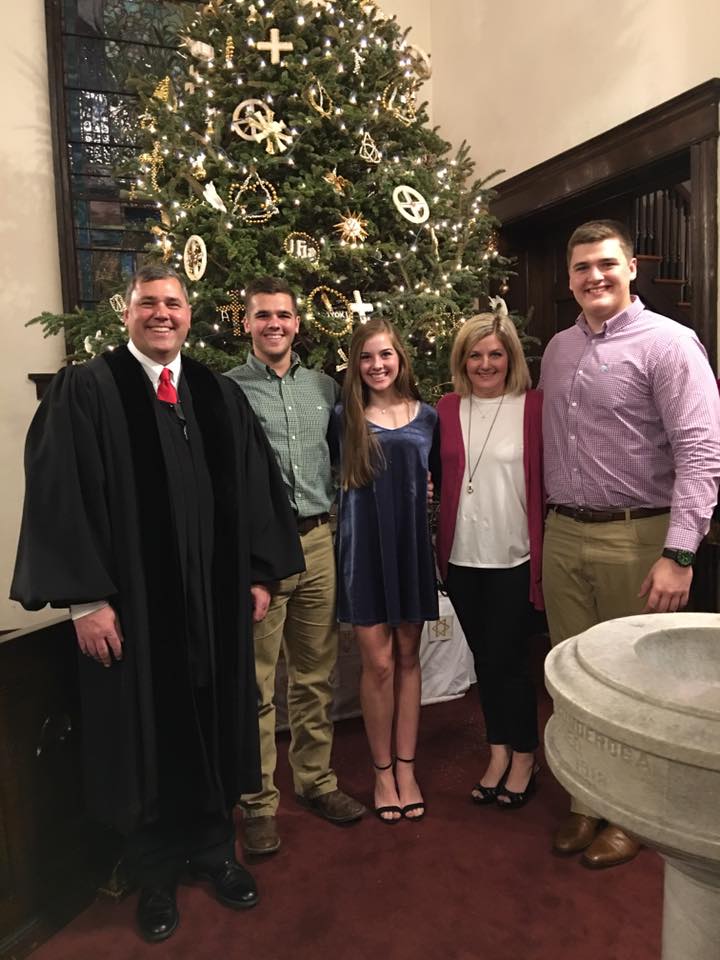 Tim Brown
Senior Pastor
Eleven years ago, Rev. Tim Brown was called as the tenth stated pastor of First Presbyterian Church Vicksburg. Prior to being called as the head pastor, Tim served churches in Atlanta, Georgia, Ocean Springs, Mississippi, and Greenville, South Carolina.
Tim graduated from the University of Mississippi with a BBA in 1992 and graduated from Austin Presbyterian Theological Seminary in 2002.
Tim is happily married to Le Robinson Brown. The Browns have three children: Bash, who serves as a Second Lieutenant in the United States Army; Ben, who attends the University of Mississippi and is a member of the Varsity football team, and Anna Ware who attends the University of Mississippi as well.
Tim enjoys hunting, fishing, cooking, and spending time with family and friends.